Accomodation with GLP hotels
Oceania Geospatial Symposium
Accomodation with GLP hotels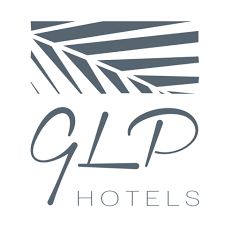 A special offer and facilited booking
In order to allow everyone to get a lodging in preferred conditions while taking advantage of favorable rates, OGS and the GLP Hotels group have joined forces to propose you a special offer for the period of the symposium. Wifi connection will also be offered during your stay.
The OGS organization has also made it easy for you to make your reservation through a personalized contact and a centralization of your needs, making sure to meet your expectations.
To take advantage of these rates, all requests should be addressed to a single contact:
Payment will be made directly on site by your care.
Multiple choices
Whether alone or with your family, with a tight budget or willing to please yourself, it's up to you to choose what suits you best from among the many choices available to you:
Hostel
Lodging type
Short description
Price by night
Budget Room
12 m² with balcony
7 000 XPF
58,66 EUR
Standard Room
25 m², no outside, small kitchen
8 500 XPF
71,23 EUR
Confort Room
32 m² with balcony
9 000 XPF
75,42 EUR
Premium Room
48 m² with terrace
9 700 XPF
81,29 EUR
Premium Suite
100 m² with terrace and small kitchen
13 600 XPF
113,97 EUR
Studio
39 m² + 15 m² terrace with lagoon view
13 000 XPF
108,94 EUR
1 room Appartement
65 m² + 16 m² terrace with lagoon view
15 000 XPF
125,70 EUR
2 rooms Appartement
95 m² + 22 m² terrace with lagoon view, with 2 rooms and 2 bathrooms
20 000 XPF
167,60 EUR
3 rooms Appartement
110 m² + 21 m² terrace with lagoon view, with 3 rooms and 2 bathrooms
23 000 XPF
192,74 EUR
More details and photos of proposed accomodation on GLP website:
https://www.glphotels.nc/

About GLP Hotels
The GLP Hotels Group, with its 3 hotels, bars and restaurants, including its hotel residence, offers the widest range of accommodation in Noumea. From the classic room to the exceptional suite, from the luxury apartment to the bungalow on the water, the GLP Hotels Group, with more than 600 rooms and apartments, offers a choice that meets everyone's expectations, whatever their budget, comfort and dream requirements. Facing the sea or on the lagoon, all our establishments benefit from an exceptional location and a privileged environment. The range of services offered, the professionalism and friendliness of our staff are the guarantee of an unforgettable stay in New Caledonia. All the information on the website https://www.glphotels.nc/