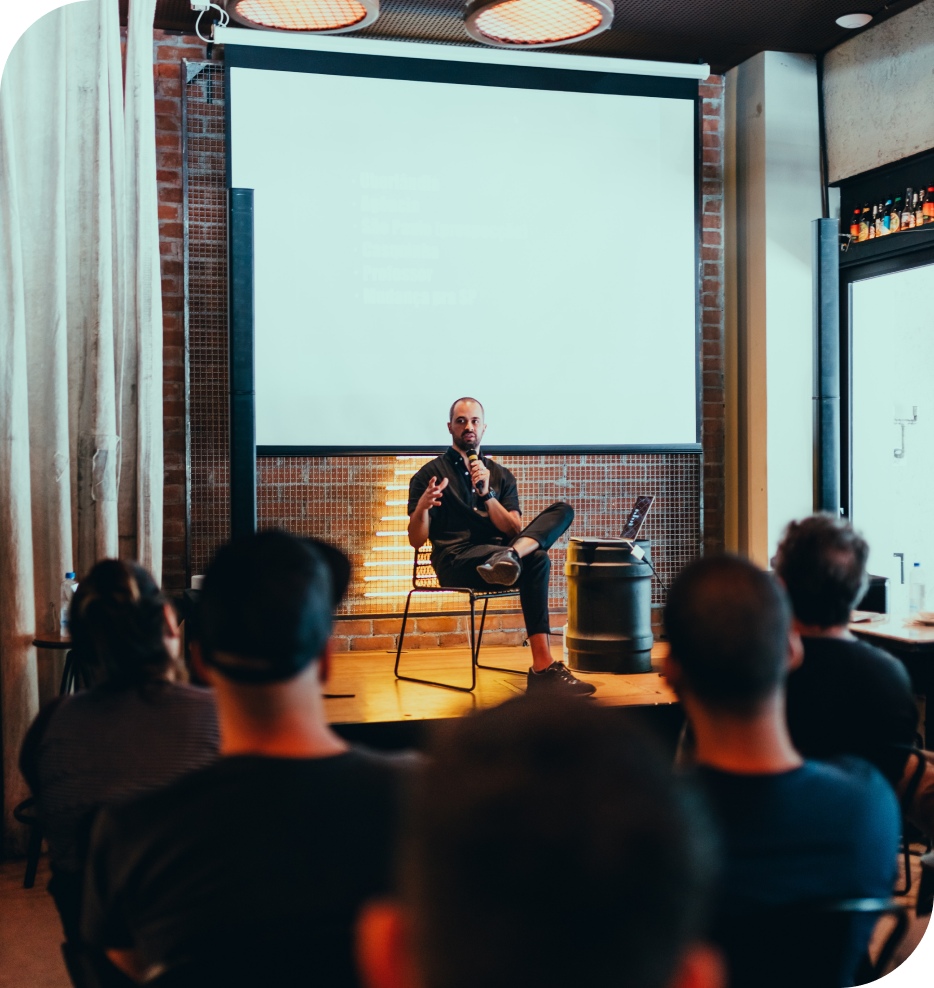 MORE ABOUT COMMUNITY CONFERENCES
With Community & Sharing as the core values of OGS, it is important to allow each member of the community to get the opportunity to share with other members about projects, methods, tools and feedbacks related to geographic data and Earth observation.
The opportunity for everyone to discover what can be done in the field, to take advantage of such high value-added feedbacks, transposable to the Pacific region, to integrate them into their own projects and, ideally, to create or strengthen the links between members of the same international geospatial community!
The presentations will be rather technical, with interventions from institutions, researchers, private companies, associations, international organizations, students…
Multiple domains will then be addressed:
Global changes adaptation
Oceanian women in geospatial
Ecosystem sevices, Biodiversity & Natural resources
Maritime domain awareness
Pacific projects based on radar (SAR) satellite imagery
Telecommunications and mobility
Geospatial data Infrastructures
These presentations will then also allow to identify the different tools available to address priority regional issues, including those addressed in OSS NC sessions.
Speed meetings
Parallel Sessions
PS1 : Global changes adaptation
PRESENTATION
Using Earth Observation and Remote Sensing in the Pacific Islands Region :The IEEE GRSS Remote Sensing Environmental,Analysis, Climate Technologies Technical Committee (REACT)
Professor Anthony Milne AO, School of Biological, Earth and Environmental Sciences, University of New South Wales, SYDNEY 2052, Australia.
PRESENTATION
Digital Earth Pacific: Public-Good Cloud-Native Earth Observation Infrastructure for the Region (Technical Session)
Sachindra Singh Pacific Community (SPC)
PRESENTATION
EO4DroughtMonitoring, a solution adressing global changes
Mathis Neuhauser
PRESENTATION
The CLIPSSA project 2021-2025: Pacific Climate, Local Knowledge and Adaptation Strategies
Christopher MENKES - IRD
PRESENTATION
Imagery, an analysis and decision support tool for coastal erosion in the Northern province- New Caledonia
Mathieu Estebe Northern Division
PRESENTATION
Pacific Ocean Pathways in support of sustainable development: a transdisciplinary approach
Alexandre Ganachaud - IRD
PRESENTATION
Airbus for Emergency Response
Fabrice Triffaut - AIRBUS DEFENCE AND SPACE - Canberra
PS2 : Oceanian Women in Geospatial
PRESENTATION
Making a Difference for Geospatial Information in Fiji and the Pacific
Meizyanne Hicks Director Geospatial Information Management Ministry of Lands & Mineral Resources Fiji
PRESENTATION
Women involved in Pacific environmental projects
Vani Koroisamanunu - SPREP
PRESENTATION
Pacific women in Geospatial, with a short video
Halalilika Etika - PGSC
PS3 : Ecosystem services, Biodiversity & Natural resources
PRESENTATION
Mangrove ecological services at the forefront of coastal change in the French overseas territories
Thibault Catry - IRD
PRESENTATION
A guide to the interpretation of wetland's landscapes in the 'Grand Sud' of New Caledonia : enhancing the wetland's landscape sites. A new approach to the use of geographical data
Hélène Charpentier - Southern Division (NC)
PRESENTATION
Tetiaroa: a geomatic database for coralian atoll monitoring and mapping
Benoit Stoll - UPF
PRESENTATION
Satellite tracking of New Caledonia sea turtles: a tool to identify key habitats and management responsibilities at a regional level
Marc Oremus - WWWF-France
PRESENTATION
A fire monitoring system by OEIL : measure the extent of fire pressure on biodiversity to help implementation of appropriate natural resource management measures
Hugo Roussaffa - OEIL - Observatoire de l'Environnement en Nouvelle-Calédonie
PRESENTATION
Earth observation serving forest management : application to the Tango massif Northern province - New Caledonia
Samuel Noury - Northern Division (NC)
PS4 : Maritime domain awareness
PRESENTATION
An update on the Pacific Maritime Boundaries
Andrick Lal - SPC
PRESENTATION
The Natural Park of the Coral Sea : current and future needs
Arnaud DUBOIS - New Caledonia Government (SPNMC)
PRESENTATION
Maritime Operations to Detect IUU Fishing
Geordie Fischer - Forum Fisheries Agency (FFA)
PRESENTATION
Space-based Radiofrequency (RF) monitoring of maritime activities in the Pacific
Clément Arata - UNSEENLABS
PRESENTATION
AIRBUS for Safer Ocean - Maritime Surveillance Services
Fabrice Triffaut - AIRBUS Defence & Space
PRESENTATION
Radar and Maritime Domain Awareness : current and future capabilities
Delwyn Moller, Ph.D. University of Auckland ReSTORe Labs - University of Auckland
PRESENTATION
Autonomous data acquisition systems to enhance MDA in the Pacific
Michael Field - Island Robotics
PS5 : Pacific projects based on radar (SAR) satellite imagery
PRESENTATION
Recent Developments of Spaceborne Radar Remote Sensing and Opportunities
Zheng-Shu Zhou - CSIRO
PRESENTATION
Sentinel 1 and 2 timeseries for hydrodynamics and habitat mapping in the Amazon
Thibault Catry - IRD
PRESENTATION
Radar coherence to monitor gully erosion impairing water quality of the Great Barrier Reef
Pascal Castellazzi - CSIRO
PRESENTATION
Detection and monitoring of oil-like features in the coastal ocean using Sentinel-1 SAR and a fusion of machine learning and empirical methods
David Blondeau-Patissier - CSIRO
PRESENTATION
Statistics and Remote Sensing: An Educational Approach
Alejandro Frery School of Mathematics and Statistics Te Herenga Waka – Victoria University of Wellington New Zealand
PRESENTATION
Application of Copernicus Data for Analysing Potential Climate Change Effects on the Maritime Boundaries of Pacific Countries
Kishan Kumar - SPC
PS6 : Telecommunication & Mobility
PRESENTATION
GIS for Telecommunications
Charles Kolbowicz - OPT NC - IT Department
PRESENTATION
IoT in New Caledonia
Jenna TUAL-COLLET - OPT-New Caledonia
PRESENTATION
Basic datasets for aviation uses (3D, baseamp)
Sébastien Lagarde - INSIGHT NC
PS7 : Spatial data infrastructures
PRESENTATION
Spatial Data Infrastructure for vessel monitoring in the Coral Sea Natural Park
Yann-Eric Boyeau - MAGIS NC
PRESENTATION
Presentation of the data infrastructure of GIE SERAIL and its partners
Fabien Capri - GIE SERAIL
PRESENTATION
Easy access to satellite imagery from the Pacific
Fabrice Triffaut - AIRBUS Defence & Space
PRESENTATION
DINAMIS, the National Institutional Device for Mutualized Supply of Satellite Imagery
Jean-François Faure - IRD
PRESENTATION
Pacific Data Hub and Nexu Platform - an open data spatial data infrastructure for the Pacific
Sachindras Singh - SPC
PRESENTATION
A New Caledonian Geospatial Data Hub: the missing piece?
Pierre Massenet - CIPAC Group
Space Climate Observatory in the Pacific
Documentations for Community Conferences
Share with the community thrue…
Work for the common good, take profit from….
Complementary sub events mutualised