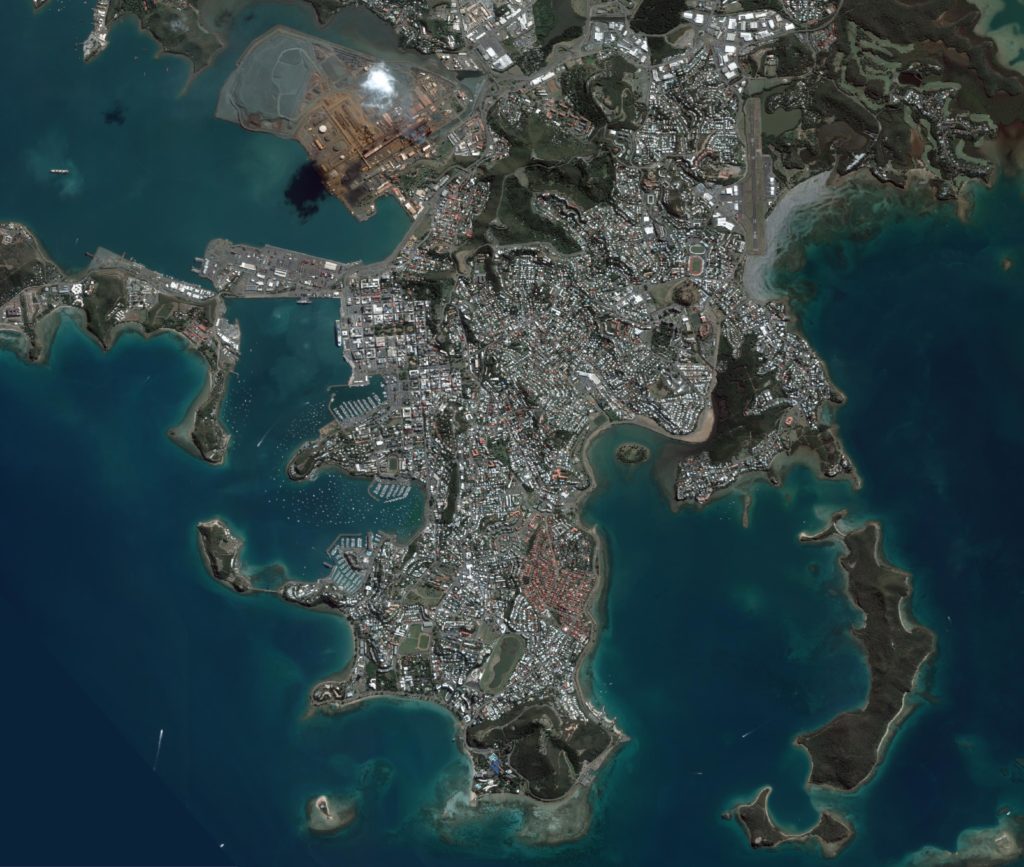 OSS NC is an annual event organized since 2019 by ART GeoDEV New Caledonia with the support of CNES, the French space Agency.
Dedicated to geomatics, its main objective is to highlight space-related technologies for the development and sustainable management of territories and resources, with a particular focus on space imagery and remote sensing.
Various themes have already been addressed by the community during OSS N's workshops, such as droughtness, land cover/land use, biomass, continental erosion, forestry, etc…
Since its inception OSS NC has had more than 300 participants, nearly 60 speakers and more than 10 countries represented.
The main missions of the ART GeoDEV New Caledonia are to STRUCTURE, FEDERATE and SUPPORT locally the GIS and remote sensing community, and to do this it can count on its 3 co-animators which are IRD New Caledonia (EspaceDEV MRU),University of New Caledonia (UNC) and INSIGHT, a Pacific startup.
ART GeoDEV New Caledonia plays a key role in facilitating links between the French community and the Pacific regions.
Presentation & Discussions
RN1 : Territory knowledge
RA1: DATA & initiatives adapted to the Pacific
RA2: Open Source & Open Data at global scale
RA3: Open Source & Open Data at local scale
RA4: Programs and funding to support Oceanian projects
OH7 Official Opening & Launch
Morning workshop session A
Parallel Sessions
RP1 : Territory knowledge
Parallel Sessions
Morning workshop session B
Parallel Sessions
RP2 : Water resources
Parallel Sessions
Afternoon workshop session A
Parallel Sessions
RP3 : Wetlands
Parallel Sessions
OH7 Pitches live broadcast
Afternoon workshop session B
Parallel Sessions
OFFICIAL CLOSING CEREMONY
Documentations for OSS NC
Share with the community thrue…
Work for the common good, take profit from….
Complementary sub events mutualised