Meet people, do not miss…
GEO Secretariat Director
Yana Gevorgyan joined GEO as Secretariat Director in July 2021.
Ms. Gevorgyan is an international relations expert whose career spans humanitarian relief and development, international think tanks, and government organizations. As GEO Program Manager at the U.S. National Oceanic and Atmospheric Administration's Ms. Gevorgyan managed the participation of the United States government in GEO and helped shape forward-looking strategies and policies that enable multisectoral partnerships, broad stakeholder engagement and recognition of GEO's community.
Ms. Gevorgyan is an experienced cross-cultural communicator known for building bridges between diverse communities on a global and regional scale. Her vision for the advancement of GEO is to introduce agile and innovative approaches to promote broader use of Earth observation data as evidence for better environmental decisions, policies and investments.
The Oceania Geospatial Symposium (OGS) is a genuine regional initiative, which main issues has been defined according to shared values:
– COMMUNITY: Work all together in structuring and consolidating a tight-knit regional community, in the way of common good, notably promoting links between complementary regional initiatives, in order to ensure a sustainable unity. We are all paddling in the same kenu!
– SHARING: Support as possible both sharing of experiences transposable to the Pacific and knowledge transfer, in a knowledge-based economy principle. This while actively contributing to both opening and sharing datasets and tools related to geospatial in particular and adapted to the region.
– COLLABORATION: Ensure both inclusiveness and full collaboration in the work to be carried out, from the characterization of similar needs to operational implementation of common solutions. This with consideration of pooling our resources and strengthening the links between our Oceanian territories.
– SUSTAINABLE DEVELOPMENT: Guarantee the consideration of both environmental and societal aspects, ensuring sustainable management of territories and natural resources. Doing so, support a mutual economic development of territories to ensure the sustainability of the initiatives carried.
Those core values are the essence of OGS and of everything that will compose the symposium in its various components.
Organized for the benefit of the geospatial community and dedicated to the Pacific Island Countries (PICTs), the Oceania Geospatial Symposium (OGS) is a unique event with an innovative concept.
During 7 consecutive days, with the Sustainable Development Goals (SDGs) as main transversal value, more than 70 speakers will address different themes such as:
climate change adaptaion,
biodiversity,
Oceanian women in geospatial,
land use,
water resources,
mangroves,
drought,
environmental risks…
Sustainable Development Goals (SDGs)
The world is in the grip of global changes, whether climatic or societal.
In this context, the United Nations has initiated the establishment of the Sustainable Development Goals (SDGs) which aimto promote prosperity while protecting the planet, leaving no one behind.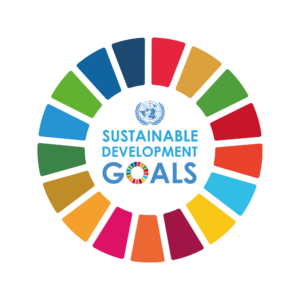 The Symposium will propose a multiplicity of complementary sub-events (round tables, conferences, trainings, workshops, hackathon, trade show) in order to allow participants from the whole region to get informed and to initiate the implementation of regional structuring projects, addressing institutional, technical, scientific and economic aspects of the use of geospatial for the Pacific.
Side-events will also allow to gather and consolidate the Pacific geospatial community.
Totally inclusive and federating, OGS is THE new Oceanian event for Pacific Islands not to be missed!
Work for the commongood, take profit from…
Complementary sub events mutualised
Co-sponsors & co-organizers
Share with the community thrue…