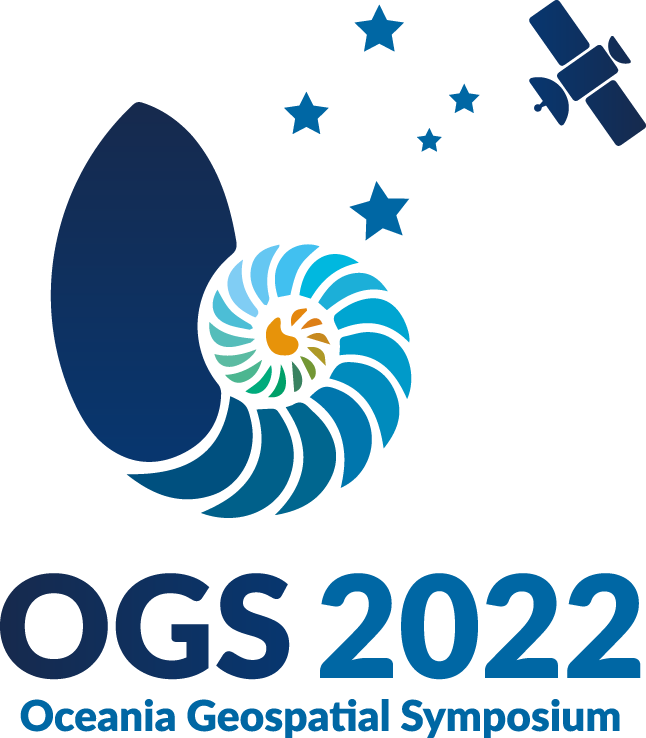 A world first in New Caledonia!
The Oceania Geospatial Symposium is unlike any other event in the geospatial community and dedicated to the Pacific island countries and territories, as it brings together and interweaves many complementary sub-events.
Driven by a deep desire to strengthen the links between the Pacific countries, the OGS will also bring together private and public actors, researchers and entrepreneurs from the geography and geospatial sectors.
An innovative concept
In addition to round tables and technical conferences to concretize regional projects and structure the field, the OGS 2022 promises meetings during parallel events to build a solid network of local referents from each country and territory of the Pacific.
The concept of "Community Building" then takes all its meaning.
Meetings with inspirational personalities
"Have a Break" community day in a small paradise on earth
Afterworks and exchange moments in the Oceanian way
"Make the difference" with OGS, which promises incredible opportunities and unforgettable memories during special moments.
Flip-flop time!
OGS is dedicated to the Pacific Island countries and territories (PICTs). Doing so, and although gathering participants from different regions on Earth, the symposium is indeed held on an island, in Oceania!
It is therefore appropriate to mark the spirits by reminding the essence of our islands, our culture and our way of life. We do not go to work in a suit and tie and remain in the daily simplicity while knowing how to advance on the topics which animate us. Flip-flops are a symbol of this!
To make sure that everyone has this in mind, each participant coming to Noumea will be given a pair of flip-flops, which they can use during the "Have a Breack" day, but also and especially on a special occasion that will be communicated to you later. Stay tuned!
Facilitating Attendance
The OGS team is committed to facilitating as much as possible the in-person attendance of the different participants, convinced of the interest of being able to meet again all together after several months locked down and before going back to a period of links through videoconference. This will be the opportunity to update on the last years and to collectively build the next ones to come!
OGS will then be 100% free of charge for all participants, with all catering expenses being taken care of by the organization, including breakfasts, coffee breaks and lunches each day of the symposium with no charge to the participants.
Also, the team worked on useful partnerships for the benefit of the participants with particularly interesting negotiated rates on useful services: flying tickets (Aircalin), accommodation (GLP Hotels), shuttles to the airport (Allo Transports) and even car rental.
Finally, the New Caledonian network provider, the Telecommunications and Posts Office (OPT), will provide each participant with a SIM card that will allow him/her to have a local number and, above all, an Internet connection during their week in Nouméa. A real advandage!
Carbon offsetting and Social & Environmental Fund
With a strong commitment to address the United Nations Sustainable Development Goals (SDGs) in a long-term way, it is expected to finance carbon offset for each participant of the conference, according to their region of origin.
However, it is important for us to support local projects, while guaranteeing the relevance and positive impact as well as the follow-up of the actions taken.
Thus we wish to take advantage of this carbon offsetting initiative around the OGS to direct the funds concerned towards a local Social & Environmental Fund, initiating a sustainable approach in favor of natural resources and local populations.
8h30 - 10h00
Tjibaou Cultural Center
Coutume
10h00 - 12h00
Tjibaou Cultural Center
Freely and/or guided Tjibaou cultural center visits
Future of French Pacific Geospatial ?
In-person registration process with welcome pack
Introduction to geospatial for decision makers
OFFICIAL OPENING CEREMONY NC, FP, WF, FR, AUS GEO, SPC, CNES, ART
PICTs' territory & resources management policies
9h00 - 17h00
Amédée Island
Day trip
#CommunityBuilding
OFFICIAL CLOSING CEREMONY
Documentations for OGS Specials
Share with the community thrue…
Work for the common good, take profit from…
Complementary sub events mutualised