Oceania Geospatial Symposium

Transferts between airport and hotel
Upon your arrival, unless you have reserved a vehicle made available at the airport, you will have to go to your hotel located in Noumea, about 45 km from the airport of Tontouta. For this, the OGS team has negotiated an agreement with a trusted partner: Allo Tansports.
With a capacity of about 30 seats per arriving flight, you will be able to benefit from this shuttle and the particularly attractive rate offered by registering directly via a central point of contact:
The payment will be made by you directly to the provider.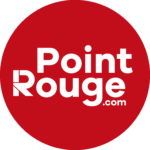 Vehicle rental
In order to allow all those who wish to be able to move freely between OGS' sessions and so that each one can rent the vehicle of its choice while benefiting from advantageous tariffs, OGS and Point Rouge location joined in order to propose to you a special discount with 25% off over the period of the symposium!
To take advantage of these exceptional rates, all bookings should be registered directly via a central point of contact:
Note: The payment will be made by yourself directly to the provider.In order to have a wider choice of vehicles, we advise you to make your reservations before the end of October.
Point Rouge, your road partner in New Caledonia.
Launched in 2015, Point Rouge is the local reference in terms of car rental in New Caledonia. For individuals or professionals, short or medium-term rental, you will find the vehicle you need in one of our 6 Point Rouge agencies. Ranging from small city cars, to SUVs, 4x4s, minibuses or utility vans, many options are available. Also, several additional packages and services are available in order to fit all your mobility needs.