Oceania Geospatial Symposium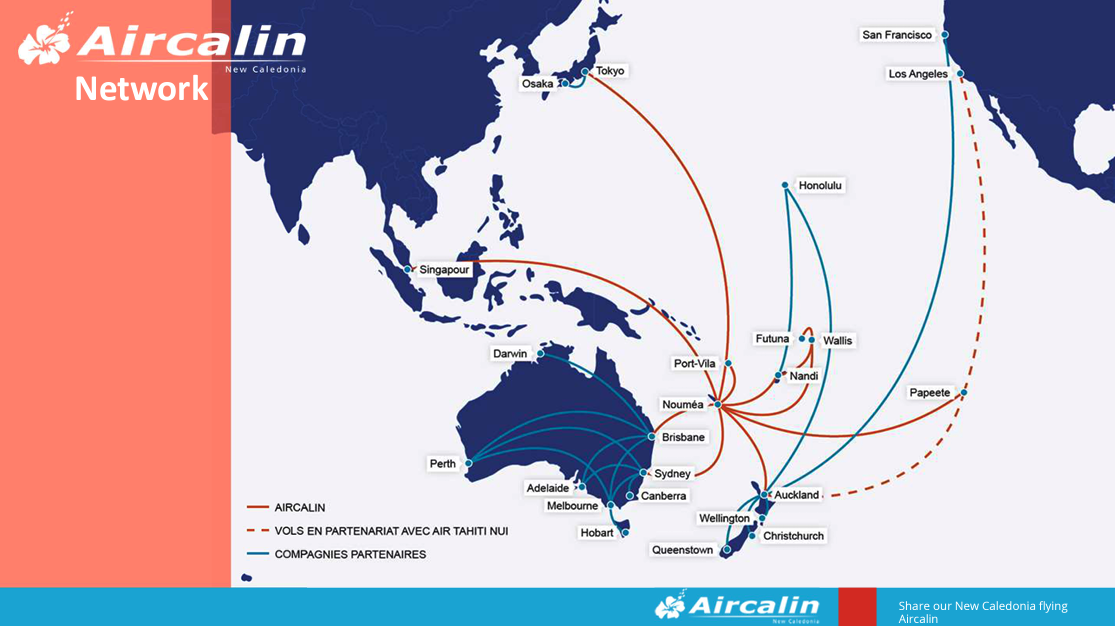 An EXCLUSIVE OFFER!
In order to ensure that each participant can travel in the best conditions and at the best price, OGS and Aricalin have joined forces to propose an exclusive offer during the symposium:
15% off on flights from the Aircalin network
5% off on main flights linked to the Aircalin network
To take advantage of these particularly advantageous rates, you have to book your tickets directly with the Aircalin teams, reachable at the following points of contact:
Discover all the details of these offers in the presentation below!
About Aircalin
AIRCALIN, the international airline of New Caledonia, operates direct flights between Noumea and many destinations in the South Pacific and Asia, with Airbus A330neo and A320neo fleet: Singapore, Tokyo, Sydney, Brisbane, Auckland, Fiji, Tahiti, Vanuatu and Wallis &Futuna.
Thanks to its partner airlines, the company offers many connections to link Noumea to the major cities of Europe, Asia and America.
On board AIRCALIN, you will experience a service and comfort in the finest traditions of the Pacific Islands and of New Caledonia.   
Check our best price for your next travel! 
Subscribe to our newsletter to get the latest flight sales and travel news!